With Apple's release of iOS 14 I'm releasing Dark Noise 2.1 with support for many of the new iOS 14 features. And it's available in the App Store today!
Widgets Widgets Widgets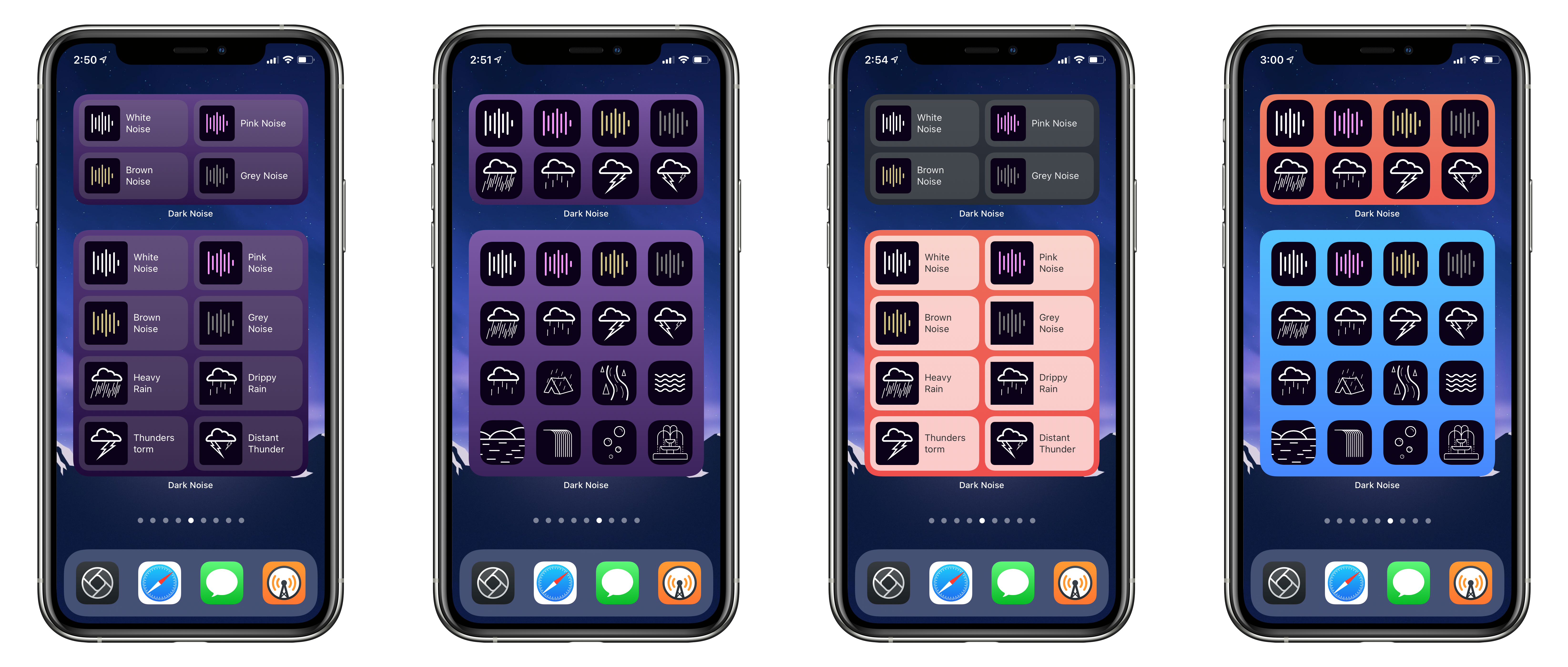 The biggest new feature of Dark Noise 2.1 is multiple new widgets that act as a shortcut to quickly start playing your favorite sounds. There are 3 new widget types to choose from and you can create as many as you want and place them anywhere on your iPhone home screen1. Each of the new widgets allow you to customize the theme and select a noise for each button.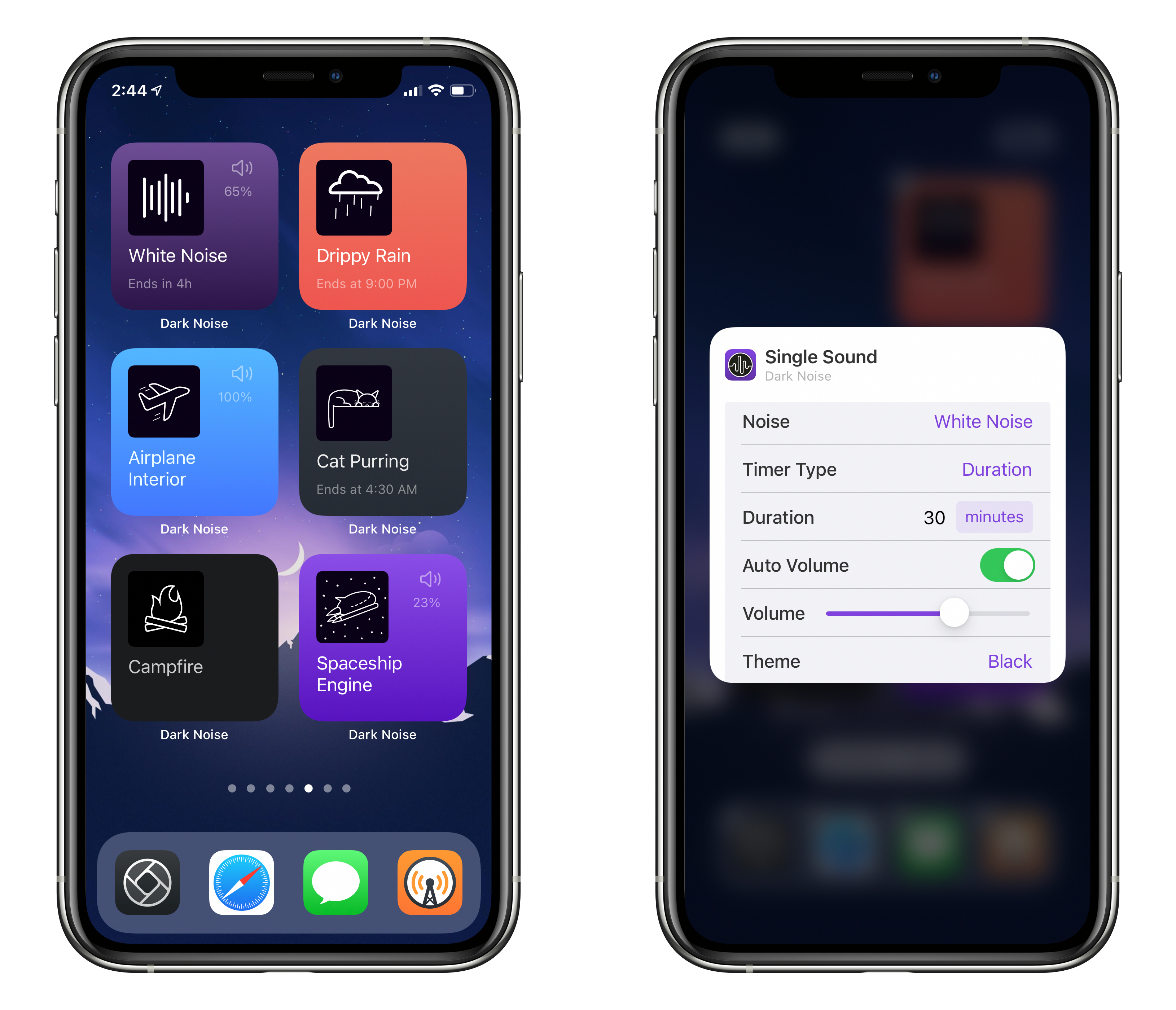 The "Single Sound" widget has a few more features. You can configure each one to start your sound with a different timer and even automatically set the volume to your prefered level, perfect for a nighttime routine.
Other features
Along with the new widgets there are numerous enhancements included in Dark Noise 2.1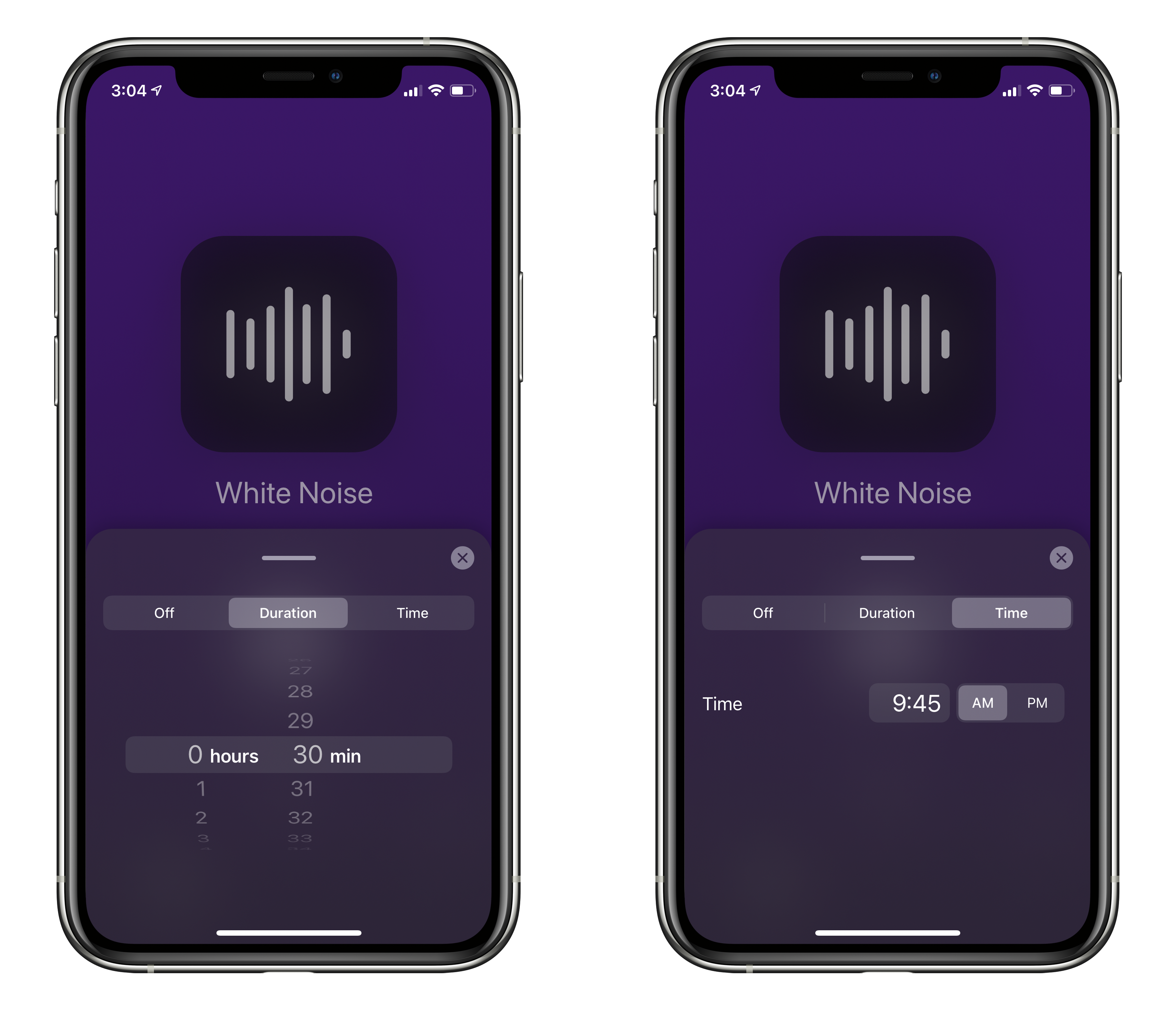 New Timer View • The timer view has been rewritten to make setting a timer more streamlined.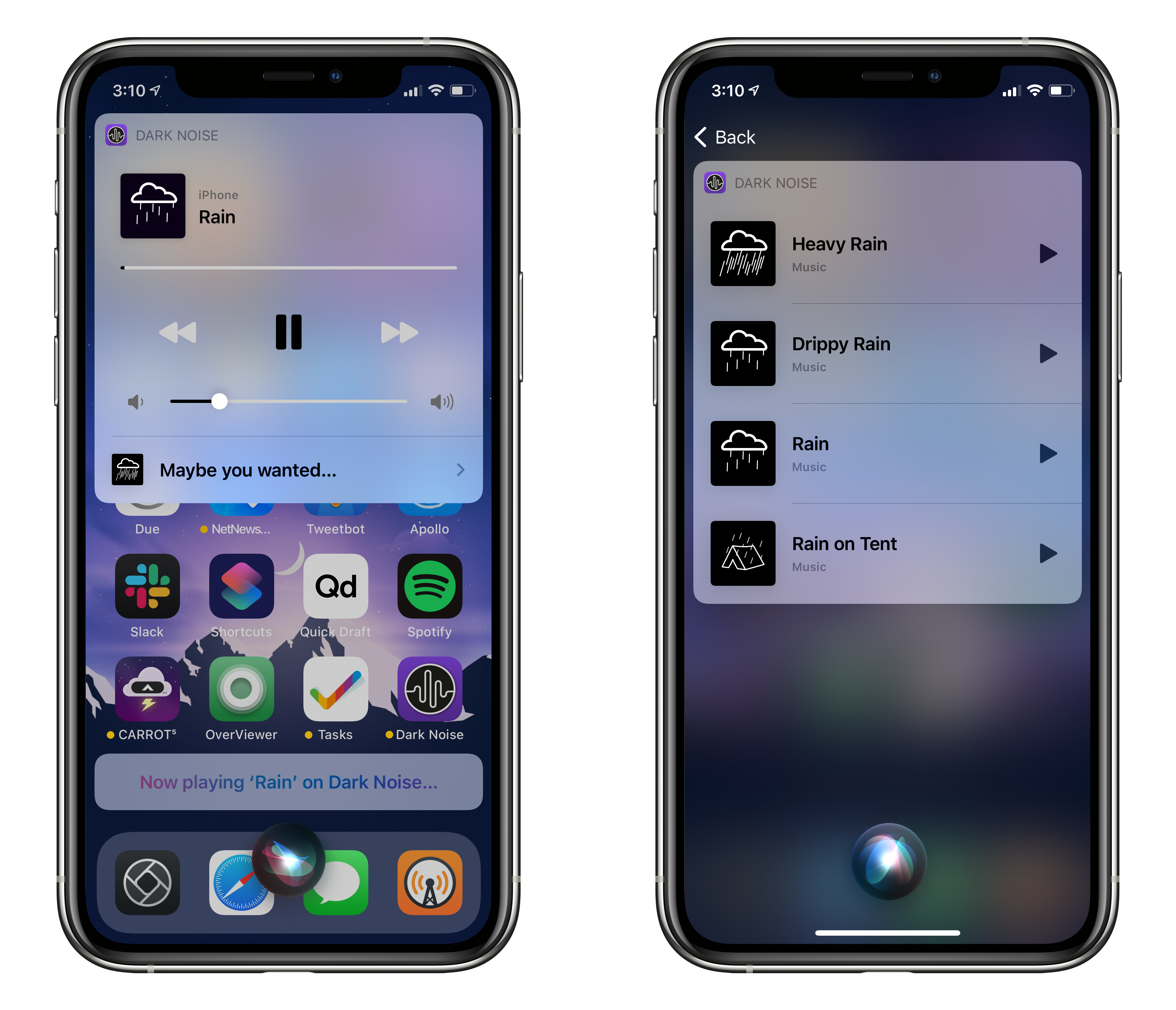 Improved Siri Support • When asking Siri to play a sound on Dark Noise that has multiple options, Siri will show you the alternatives and you can select a different sound to play.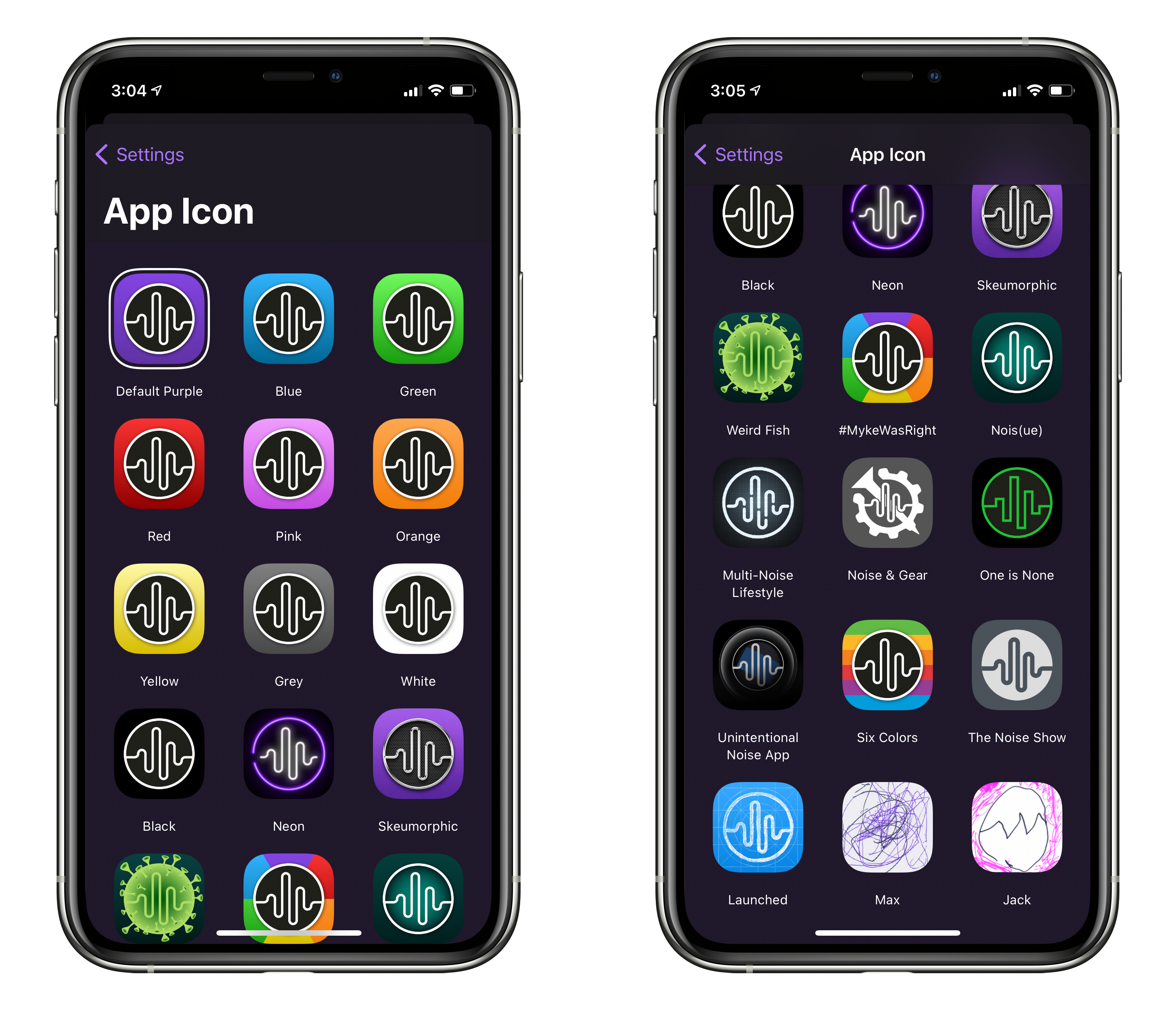 New App Icon Selection Page • The app icon selection page has been rebuilt to show off the alternate app icons a little bit better.
Wind Down • Dark Noise will now show up in the new iOS Wind Down feature.
Dark Noise 2.1 is available on for iPhone and iPad on the App Store here.
Promo Video
For context read this Twitter thread on the long windy road to getting this through to the store 😅
On the iPad they are currently still limited to the "Today View" to the left of your home screens.. ↩